February, 2015
now browsing by month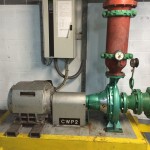 We were called in to overhaul the pump and motor but when the pump was being pulled down, we saw major damage to the impeller and shaft. It was decided to replace the pump.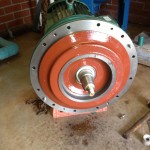 This pool filtration pump had a badly worn backing plate caused by cavitation. The pump is a close coupled motor so we replaced the motor bearings as well as the backing plate and mechanical seal.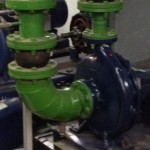 Last week we overhauled and laser aligned the heat booster pumps and motors for a inner city hotel.