Pool 50m Filtration Pump and Motor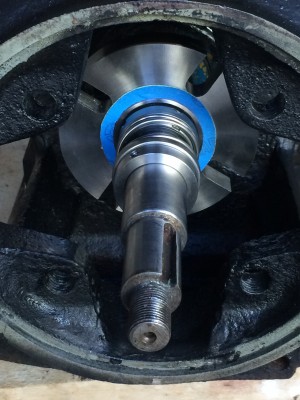 A swimming centre in the country had some issues with the 50m recirculation pump and motor. The pump and motor were quite old and needed some repairs and up grades.
They looked at the expensive option of replacing the pump but due to budget restraints it was preferred to overhaul the existing pump and motor.
One of the major problems was the constant leaking water from the gland packing. Chlorinated water is very corrosive and it was causing reasonable damage to the pump housing and base.
It was essential to re-engineer the pump and replace the gland packing with a mechanical seal.